Pallet Rack Guards


There's a whole new range of innovative Pallet Racking Protectors now at Systems Design.

The impressive range of ultra tough rack protection products and safety barriers from Mpm

Pallet Racking Guards
Rack Corner Guards
Rack End Barriers
Column Guards
Warehouse Barriers

Extra tough pallet rack guards with a close fit to save on bay space and reduce snagging when retrieving pallets.
Mpm pallet rack guards require no clips, bolts or straps and stay securely in place once fitted with the RP click tool.
Wipe clean, low-maintenance pallet racking protection with fire, water and scratch resistance ability.
Unique Triple Bumper design of the pallet rack guard reforms after impact and provides an all round rack protector
that will guard all three sides of the pallet rack upright, or pallet rack leg and not just the fronts.
High Viz Yellow finish for raised safety awareness.
TüV tested, recyclable polymer construction.
Pallet rack guards are easy to install, with no need for specialist fitters.

Pallet Rack Guards are manufactured using the unique Reflex materials from Mpm, the specially designed
resilient warehouse safety products designed for maximum impact protection.

Mpm Rack Protectors are readily available from stocks, to suit most leading makes of pallet racking:
Schulte Pallet Racking
Link 51- Dexion - Planned Storage - Hi Lo - Redirack - AR- Mecalux - Stow.
Contact us today 0844 247 1707 if you are unsure which protector is best for your pallet racking.
Available in 4 different 600mm high profiles for a precise fit and superior racking protection.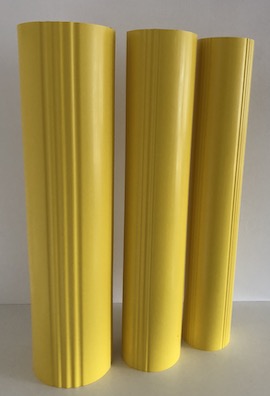 Also available as 400mm high pallet rack guards
and coming to this site very soon, the all new
Rack Corners.
The ultimate racking guards for the end corners of exposed pallet rack runs.

Buy the best pallet racking guards today via this link or contact us
for full details on the great new range of protection products from Mpm now available at Systems Design.
Find out more today on 0844 247 1707



Other outstanding warehouse protection products from Mpm include:
Warehouse Safety Barriers
Pedestrian Safety Barriers
Guide Rails
Building Column Protectors
Mezzanine Column Protectors
Wall Bumpers and Kerb Protectors
Warehouse Door Guards
Safety Bollards
Safety Rails
Rack End Barriers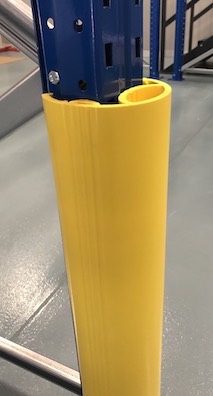 Contact us today for your free guide to the full range of Mpm protection profiles for the
warehouse, stores, factory, production plant, assembly line, logistics hub, and distribution centre.

Call us now on 0844 247 1707