Trucks & Trolleys

Systems Design has a wide choice of trucks and trolleys to meet your warehouse transport needs:
Reduce the risk of strains and injury from lifting or carrying
and choose the right materials handling equipment.

Sack Trucks
Appliance carrying Trucks
Aluminium Sack Trucks
Parcel Trucks
Stair Climber Trucks
Courier Trucks
Platform Trucks
Mesh Sided Truck
Wooden Sided Truck
Roll Containers
Warehouse Distribution Truck

High quality transport equipment for the warehouse.
Trucks and trolleys built from interchangeable modular components,
load carrying ability of up to 600kgs, long term quality guarantees of up to 12 years on some models.
Mesh sided and open sided models with quality plywood platforms.
Two fixed wheels and two swivel castors with brakes.
Premium Quality Wheels and Castors.
Unique "Easy Stop" - One foot brake opertion on most truck models.
Competitively priced and a choice of model sizes to cover most modern transport demands.
Contact us today on 0844 247 1707 to discuss more details on our top quality trucks and trolleys.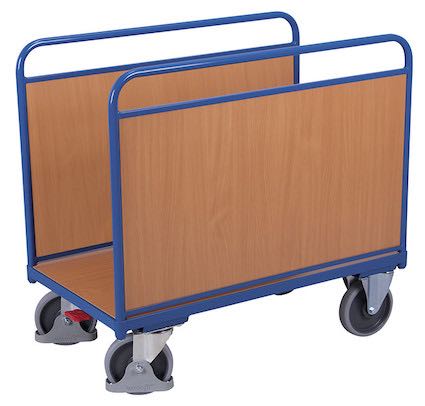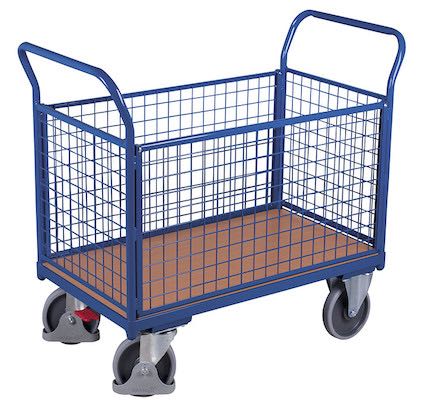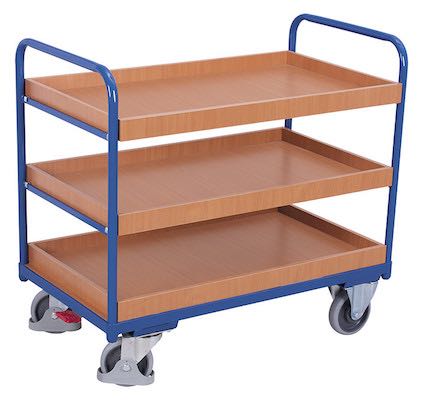 Complimenting the Warehouse Truck range is a selection of premium workplace Trolleys, ideal for transporting all kinds of items in all types of places. High quality construction, made with powder coated steel components, robust wheels and castors, and durable platform decks. Various sizes and types available, pre-assembled and modular versions.
Tough scratch resistant blue finish coatings and superior wheels and
castors are all standard features in this product category.

Buy Trucks & Trolleys online at www.equiptowork.com

Box Trolley
Shelf Trolley
Mesh Distribution Trolley
Order Picking Trolley
Warehouse Trolley
Folding Trolley
Lightweight Aluminium Trolley
Library Trolley
Hospital Trolley
Book Trolleys
Tyre Handling Trolleys
Container Trolleys
and the innovative
Multi Trolley - for making light work of furniture removals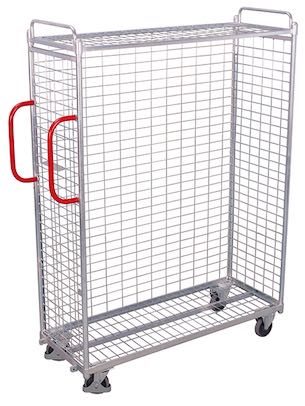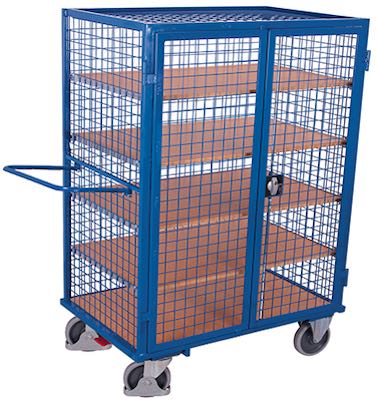 All Trucks & Trolleys featured in this product category are approved quality models,
with long warranties and recognised build and design approval to the TÜV safety standard.
You can also buy our best Trucks & Trolleys online - just click this link for more details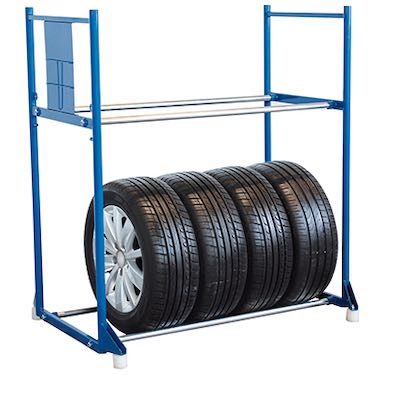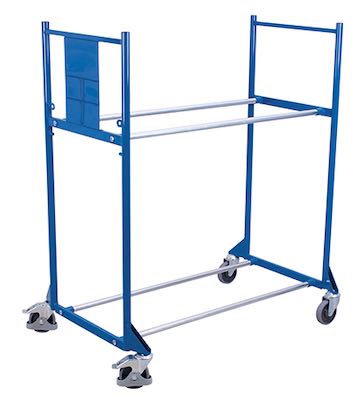 Premium materials handling equipment from Systems Design
0844 247 1707 or email