Cantilever Racking

Cantilever racking to store long, bulky and awkward shaped goods.
Store sheets, tubing, pipes, metal or plastic strips, timbers, boards and other non palletised goods horizontally.
Cantilever racks provide accessible and cost effective rack storage solutions for many types of goods.

Steel bolted or adjustable cantilever rack systems are available in standard bays and modules:
Cantilever racking in light, medium and heavy duty versions made from standard components.
Single sided cantilever racking or double sided cantilever racking systems.
Starter and extension bays for adaptable cantilever racking expansion, plus bespoke applications designed from the ground up!

Standard Cantilever Racking heights from 2000mm up to 5000mm high.
Cantilever Rack Arm loads from 140kg to 4000kgs and more.

Builders Merchants, Plumbing Supplies, Boat Builders and Timber Yards have all benefitted from cantilever racking.
Speak to us today and discover how your business can also benefit from a quality cantilever racking installation.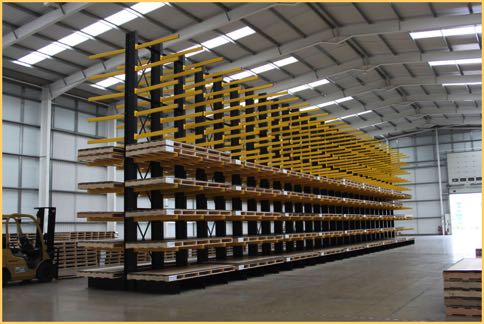 Call us today for a quotation 0844 247 1707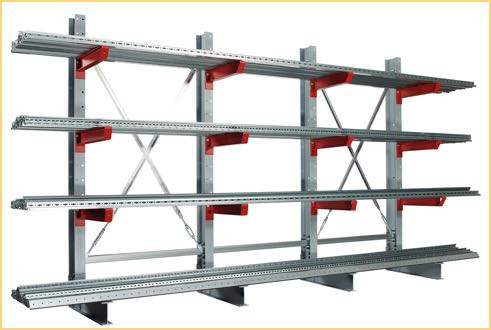 You can now buy Cantilever Racking systems online at www.equiptowork.com
or call us on 0844 247 1707 for more details.