Access Equipment
- Mobile Safety Steps -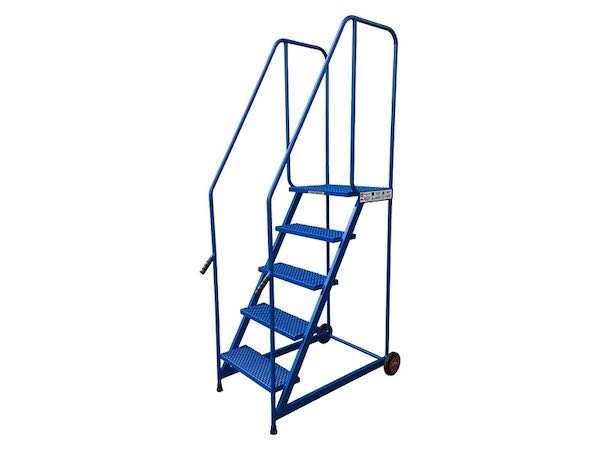 Among the most common causes of workplace injuries are accidents due to falling from height.
Do not let this become your problem. Use proper safety steps and access equipment.

Whether it is at school, college, in the office or warehouse store, make sure that
your staff are safe and only work from height with the appropriate access equipment.

Systems Design offer a wide range of
Mobile safety steps for your workplace.
From simple Kick Steps for the home, mobile steps for the library and office, to
Warehouse steps for higher level industrial usage.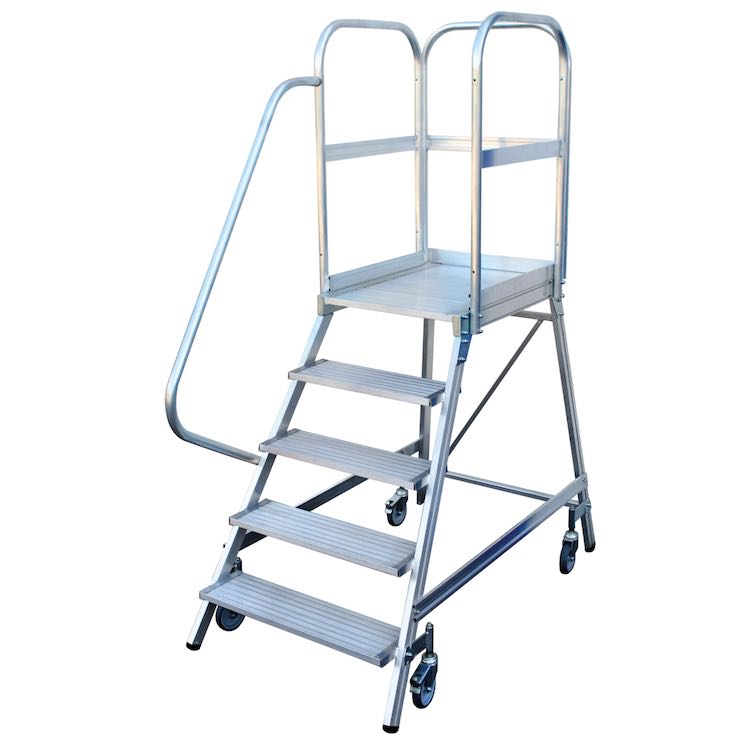 Warehouse Safety Steps

We also offer a selection of secure aluminium warehouse safety steps.
Available with either single sided access or double sided access platforms,
these lightweight, robust , mobile steps offer extra handrail features,
large stable platforms to work from, and a first class build quality.
Choose from 3 tread to 8 tread models and top platform heights ranging from
720mm to 1920mm for the highest platform 8 tread model.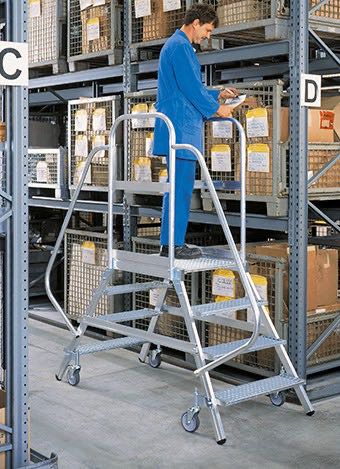 Step Ladders for Shelving

Access to Storage Shelving units can often involve working from height.
You can ensure you stay safe and compliant with our range of access ladders specifically designed for working with
MultiPlus Steel Shelving Systems
Mobile Shelving Access Ladders are designed to be hooked or
attached to tubular rails supplied and mounted on steel Shelving bay runs,
this top quality range of access ladders from Gunzberger Steigtechnik is offered in sizes of 1.92m
or longer to provide safe working heights from 2.8m to 5.8m and can install the
access ladder range plus rails along with your MultiPlus shelving system.
Please contact us for further product information.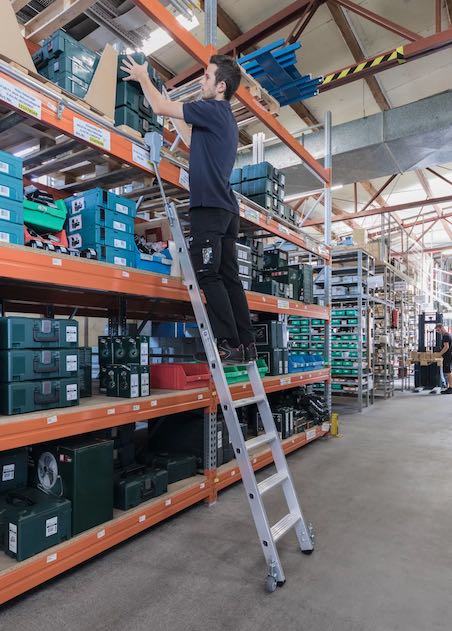 For Mobile Access Steps, Warehouse Safety Steps and Kick Steps contact Systems Design today
0844 247 1707 or via the email form on the contact page.