Access Equipment
- Mobile Warehouse Safety Steps -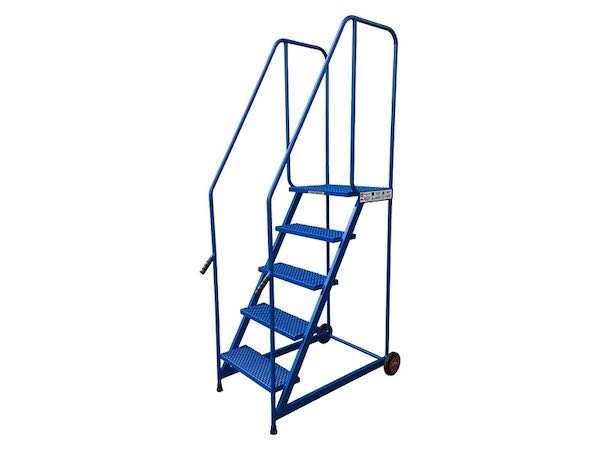 Among the most common causes of workplace injuries are accidents due to falling from height.
Do not let this become your problem.
Use proper safety steps and access equipment.

Whether it is at school, college, in the office or warehouse store, make sure that you and
your staff only access and work from height with the appropriate access equipment.

Systems Design can offer you a wide range of
Mobile safety steps for the workplace.
From simple 'Kick Steps' for the home, library and office to
high-level warehouse steps for more industrial usage.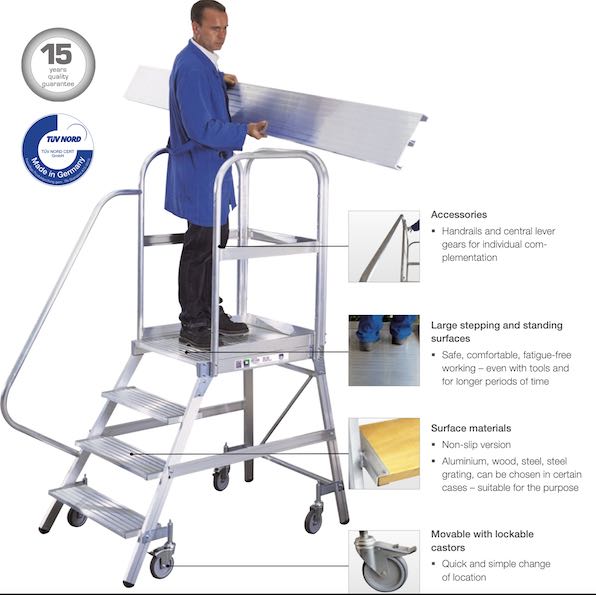 Our safety step products are available as low as the 2 tread model and up to 10 treads and beyond.
All steel welded constructions, manufactured in the UK.
Treads with metal and rubber surfaces.
Narrow tread, easy slope and extra wide versions are also options.

Alternatively we also offer a selection of lightweight but robust; aluminium warehouse safety steps pictured,
with extra handrail features and large stable platforms to work from.
Mobile access equipment for the warehouse and stores from Systems Design.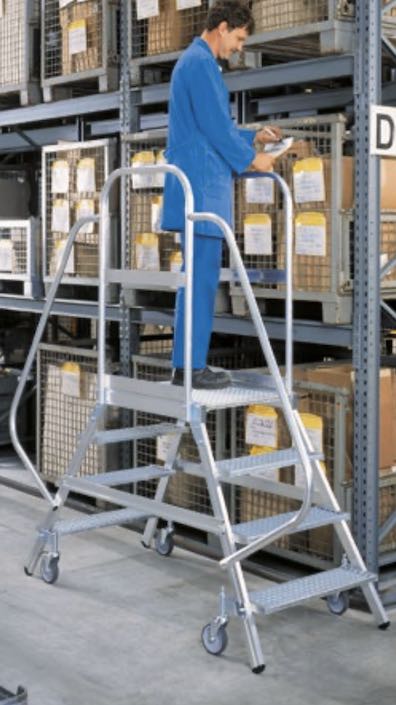 Kick Steps
The original steel Kick Step - robustly built classic Kick Along Steps
with a powder coated, scratch resistant finish.
Ideal solution for those places that are just that little bit high to safely reach.
Kick stools are used in homes, schools, shops, stores, libraries and many other places where a safe step up is needed.
These are metal GS approved models for rapid delivery across Europe and the UK.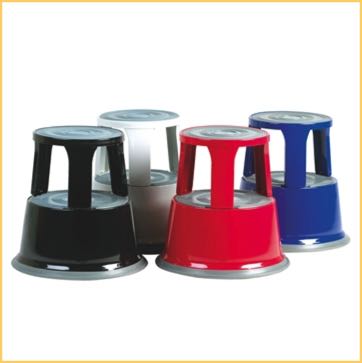 GS approved Steel Kick Along Stools with rubber tread mats, are 400mm high and available in Blue,Black, Red or Grey

Contact us now for rapid UK mainland delivery on all Kick Along Stools
or buy online here